September 14, 2015 1 Comment Build Your Empire, Instagram tips
5 Instagram tips to build your list
Oh Instagram. My BFF of the social media world and undoubtedly the platform I use the most. I just love me a filter and a hashtag.
Before the days of Believe & be Awesome, I could be found Instagraming everything in sight – my food, cute dogs I passed in the street, the shoes I had been coveting. It was all just a bit of fun and not a lot of thought went into it.
Since launching the site however, I've realized how powerful Instagram can be in generating awareness of your business/brand and in particular. For Believe & be Awesome, Instagram has been the main tool to get people to my site. It's where I have the most eyes, get the most engagement and it's the place through which I have connected with many of the Boss Women I have reached out to.
It's also a pretty good platform for helping businesses to build their list.
If you are already building your business, you will probably already be aware of the importance of building a mailing list – a list of the emails of customers/potential customers who have signed up to your site. Building this list enables you to connect with your audience directly into their inbox.
I recently published an article here on why you need an email list here, and now I want to explain how Instagram can be used to grow this list, increase your audience and find your tribe who will inevitably become your customers and clients.
I've done a fair bit of chin wagging with social media experts and established business owners to find out how Instagram can help you grow your list and I myself have used these tactics to build a subscriber list before I even had a site. Yup, before I even launched this site, I already had hundreds of people signed up to my list, most of whom had done so via Instagram.
So, what is the trick? Read on to find out what the experts advise you to do to build your list via Instagram and what tactics have I used to get people to subscribe to Believe and Be Awesome before it had even launched….
Create a new Instagram profile separate from your personal
Most of the social media experts I have spoke to have suggested that when you start your business, it is better to create a separate social media profile from your personal accounts.
This is because it is likely that at some point, you will have posted image to your personal account that aren't consistent with your brand message e.g that snap shot of you getting wasted in Vegas doesn't exactly fit in with your 'clean and green' image you want to give off as a health coach.
Also, whilst your viewers may be interested in what you do outside of your business and may enjoy seeing a few personal images from time to time, for anyone new coming to your feed it is hard for them to get a clear picture of your brand if it is littered with pictures of your dog dressed up at as cowboy and cupcakes you baked for the boyfriend.
By all means, share personal things on your business account if that's what your viewers like to see, and this is especially relevant if the face of the business is all about you e.g you offer some sort of coaching service.
But, make sure that the personal shots you do share are consistent with your brand message and don't dilute the core message of your brand.
Create a killer Bio
Your bio is the first thing people will see at the top of your Instagram page. Make sure it gives a concise overview of what your business sets out to achieve.
Remember that this is your business profile. The aim of the account is to attract customers/clients to your business so the fist thing you want to make sure of is that your followers know what your business is. When they follow you, this is most likely because they have some interest in the type of business that you offer.
Make sure you include a link to your website. This could be the main home page or it could be a specific site you want to direct your customers to e.g. a subscriber page where they can sign up to your mailing list, a page with a specific product you want to sell or a special promotion that you are running.
You can change this link depending on where you want viewers to be directed to but I would suggest that if you are just starting out and your main aim is to build your email list, have the link direct them to a page where they can sign up.
You could even go one step further and use your bio to instruct your viewers to sign up in the link below.
Post killer content
Your Instagram feed should be cohesive to your brand and overall business mission and beliefs. You want your business Instagram profile to reflect your brand and your brand message.
You ultimately want to create a feed that leaves your viewers wanting more. They should view your feed and want to find out more about your business and products/service. In other words – they should want to know where to sign up to find out more.
Instagram isn't there just to create followers; followers on you Instagram account although may make you feel popular don't necessarily translate into customers. What you want is for these followers to become clients/customers and to inevitably buy your product/service. What is one of the best ways to get them to buy your products/servies? By getting them onto your mailing list.
If you are using your Instagram feed therefore to entice people to sign up, your content needs to have enough value that viewers will believe that they will get even more of this great stuff by signing up.
Create call to actions
If you want people to sign up to your site at your link in bio then guess what you have to do….
TELL THEM TO SIGN UP AT THE LINK IN THE BIO!
No brainer, right? Although for some reason a lot of people think that their viewers are mind readers and can figure this out for themselves.
People need to be guided a lot of the time.
So where can you tell people to sign up?
Firstly, you can use your word limit in the bio itself to instruct people to your website to sign up.
You can also use your comment section when you post an image.
For example, I will often post an image and then, alongside that image I will say 'sign up at the link in the bio to be a part of a network of women who want to build and grow their empires and hear from lady bosses who have built their dream careers.'
I try and make this call to action different each time so that is doesn't sound too spammy.
You could also use the images themselves to instruct people to sign up by having words posted over your image. If you were to do this however, I'd advise not to post these types of images too often as it will dilute the value of the feed and again can make your feed look a little spammy.
Engage your viewers
Another good way to drive people to your site and encourage them to sign up is by engaging with them and connecting with them on a more personal level.
This is especially relevant if you offer a service and therefore you want people to connect with your personality rather than you just hiding behind a stream of photos you post to your feed.
One way to do this is by asking responding to comments. If someone tells you that they love your feed, say thank you and let them know that you appreciate them following.
You can then remind them that if they like your feed and are interested in finding out more about what you offer, that they can sign up at your site. Because you have engage in a personal conversation with them, they are more likely to sign up.
You can also engage your followers by asking them a question.
For example, say you are a nutritionist and you post an image of a smoothie, you could ask your followers to share in the comments what their favourite smoothie combo is. Once you have them engaged, you can then slip into the conversation that you have more information on your site and if they'd like to find out more, to sign up at the link in your bio.
Go and have a look at your Instagram page and ask yourself whether you are doing all of the above and if not, what can you do differently?
Have a look at other businesses that you admire and that are doing well and see how they are running their Instagram account.
Remember that the aim of Instagram isn't to just give your ego a boost by having a whole bunch of followers but to inevitably guide these followers to your site, get them to sign up to your list and ultimately turn them into customers and clients.
Believe & Be Awesome…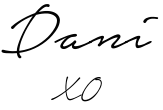 ---