March 14, 2016 0 Comments Build Your Empire
How to launch your business on Instagram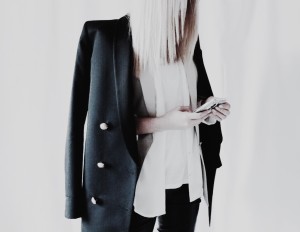 Instagram has been an incredibly powerful tool for growing my audience online and building my business but many people aren't aware that Instagram was actually where my ENTIRE business began.
In my Instagram for business course, I go into detail on exactly how I built my business off the back of Instagram but thought I share a few of these tips here for those of you who aren't yet members of the Instagram for business members lounge. 
Before I even had a website and before my business was up and running, I was using Instagram as a way to build my audience and attract the type of people who would soon become my clients.
This meant that when I was ready to fully launch my business and start offering my services online, I already had a huge audience of people who were ready and waiting to hire me.
This is a really clever tactic as it means that rather than waiting around for your site to be built and for your business to launch, you are already laying the foundations for a profitable business from the get go.
It's a tactic that allows you to build brand awareness and trust with your audience so that when you are ready to sell to them, they already have confidence and familiarity with your brand.
I'm a big advocate in the idea that community comes before the sell. If you just start selling at people rather than being someone of value first, people get put off. You need to show your audience some love first before you can expect them to invest in you.
Most people don't buy on the first site of your business. It takes most people a while to figure out whether what you do/sell is right for them and whether they want to purchase.
Instagram is a great way to gain exposure to your ideal audience and strengthen your relationship with them in order for them to feel comfortable doing business with you.
It's also a great way to build up hype and suspense about your business and what you do/sell before you launch.
This is exactly what I did and it was a tactic that allowed me to build my email list to over 500 people before my website had even gone live.
If you are looking to grow your business using Instagram and don't know where to start, here are three tips to get you started.
#1 Nail your niche.
If you are setting up your Instagram account for your business, you want people to have a good idea of what your business does.
Rather than posting anything and everything, think about what it is you want your business to be known for. Focus on your core business niche and forget about the rest. If you cover too many areas on your Instagram feed, it will send your followers mixed messages and it wont be clear what your area of expertise really is.  
#2 Carry out market research
Find out what your audience want and then adopt your strategies to deliver it to them.
This is exactly what I did with my business. I used my Instaram to build my relationship with my audience in order to find out what they struggled with the most. This meant that I knew where I should place the most emphasis in my business so when it did launch, I knew the kind of things my audience wanted help with the most.
#3 Build a buzz around your launch.
Instagram is an amazing tool for creating a hype and a buzz about your pending business launch. By giving your audience a sneak peak of everything that you are working on behind the scenes, it makes your followers excited for what is to come.
It also helps create loyalty as your followers will feel like they have been a part of your brands journey from the get go and are therefore more likely to continue following your progress as your business grows.
Using Instagram as part of your pre-launch strategy is something I could wax lyrical on and indeed do so in my Instagram for business E-course and Membership site.
I dig into pre launch strategies in far greater detail inside the course and go through the steps that I took in order to build my email list to over 500 subscribers before my website had even gone live and how I was able to attract a steady stream of clients from the get go.
To gain access to the course, check out the details here and I'll see you on the inside…..
Big Love….
Dani 
---