February 2, 2016 2 Comments Build Your Empire
Some amazingly simple tactics to go from ZERO clients to being booked out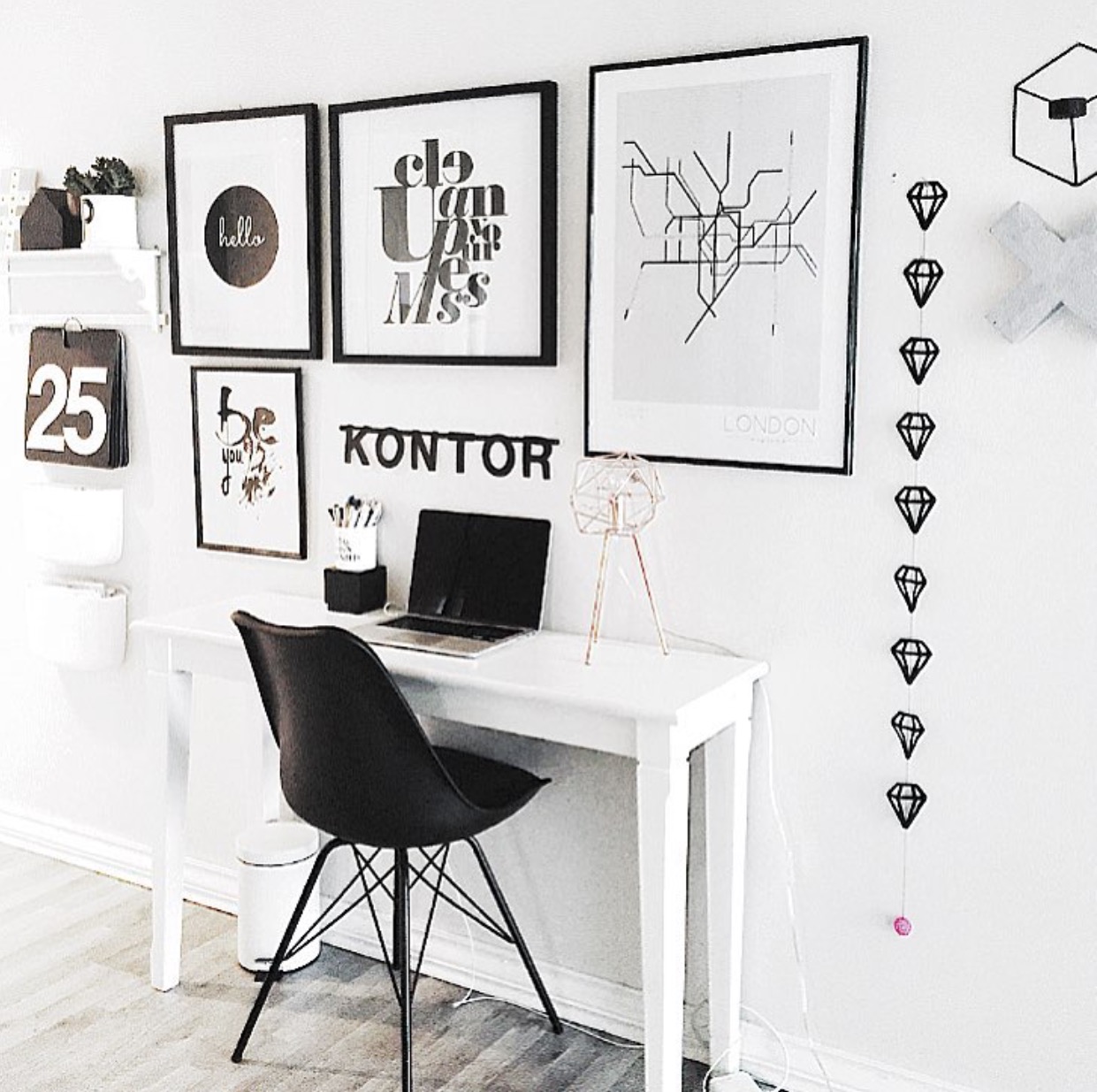 Image via @linemor78
Over the past six months, I've taken my business from watching tumbleweeds rolling past to having my first booked out month with clients.
Whilst this is partly to do with the fact that over my time, my presence online has grown and traffic through to my website has steadily increased, there are certain things that I've noticed that have made a huge impact on bringing on new clients.
Redesigning my 'work with me' page.
Previously, my 'work with me' page was basically an About page with a lot of rambling on about me and what I do before I finally gave the details of what I offer in terms of services. It was very long winded and readers had to scroll right down to the bottom in order to find out how to get in touch.
My guess is that most readers never got that far. My biggest mistake was making it hard for prospective clients to book a consultation. Not only did they have to scroll through huge chunks of pretty pointless paragraphs but, once they got to the bottom, they were then given an email address and told to 'get in touch'.
Whilst this is simple enough, I knew that in order to get more people to enquire about coaching, I'd have to make getting in touch a more streamlined process.
I decided to redesign the whole page and what I've created now looks like a professional 'request consultation' page with a call to action button right at the top. The call to action button triggers a pop up where people enter their details straight from the site in order to request a consultation. They no longer have to go into their inbox and type up an email to make a booking.
I've also streamlined the details of my services. I outline exactly what I offer, but don't give so much information that it becomes overwhelming and people click away. I've kept it simple and for those who are interested, I can provide more details once they get in touch.
Offering free taster sessions.
I was soooo reluctant at first to offer free initial consultations as time is already tight and I already feel like I give a lot of valuable content away for free as it is.
Having said that, I've realized how important it is when working so closely with someone on a project that you are the right fit for each other.   Coaching is an investment for your business and your future self and I want the clients I work with to be able to conclude our sessions feeling that they have got a tonne of value from working with me. In order for this to be the case, I've found it really helpful to be able to chat with potential clients initially to figure out what they hope to get out of the coaching. If I meet with a client who is expecting me to do all of the work whilst they sit back and enjoy the ride, I know working together won't be right for either of us.
Whilst I'm a very hands on coach and get super passionate about clients projects, nurturing them as I would my own business, I'm also very adamant that a client shows up and commits to the work that is required of them to make their business a success.
Having this initial meeting is a great way to assess whether we are both on the same wave length. Whilst we don't necessarily need to get on like BFF's it also helps if conversation flows easily and there is an automatic rapport between us.
Offering these initial taster sessions also has helped me attract clients who may have previously been reluctant about coaching or unsure about whether or not it was worth the investment. Normally the initial consult will go so well that I don't even have to try an convince them to book a paid for session/course at a later date as many will sign up there and then.
Reminding my audience of my services in my Newsletter
My weekly newsletter has always been one of my favourite tasks of the week as it allows me to get a bit more personal with my audience and share things I may not necessarily share on my blog. Although sometimes the content is actionable, more often than not I want it to be a dose of inspiration and motivation.
Because of this, it took me a while to market my service to my email list. I didn't want to write a heartfelt, motivational message for it to then be dampened with 'Oh and by the way, come and book me! Only 2 spaces left!' It just felt a bit naff.
It dawned on me however that my email list is my tribe. Out of anyone, it is my email list that are the most likely to want to work with me. These are the people that have actively signed up to find out more about what I offer.
So, one week I decided to drop into the email that I was offering free taster sessions and that for anyone wanting to book they could just hit the rely button and drop me an email.
I panicked a little as I hit 'send' wondering whether people would 'unsubscribe' at the fact that I was now selling to them.
Incidentally, the exact opposite happened and the response to my email was overwhelming. Many of my audience knew that I offered coaching services, but this was the first time I'd really 'sold' it to them other than on my 'work with me' page. Having this information come directly into their inbox reminded them that this was something that I do in fact offer. Rather than people being pissed off, it seemed most people were actually pleased I'd let them know as they hadn't realized free taster sessions were something I offered.
Getting some bangin' business cards
When the majority of your business comes from online and that is where you hang out the most, it's so easy to neglect real life networking and self-promotion.
Whilst my website was looking hot, there I was with these naff, cheap business cards that were nothing like my brand aesthetics on my site.
I would rarely actually give these out as I was quite embarrassed by them until one day I was in my local coffee shop and noticed a beautiful business card pinned to the board. It was the card for a Yoga instructor and I instantly took a photo of it for a friend who had been looking for a private tutor.
Seeing the card made me realize that I needed to up my game when it came to pushing my business offline. That afternoon, I got to redesigning my new business cards now have a few dotted in various places around London. It seems old fashioned, but it works and one of the greatest things is that it allows me to work with women within my own community. As much as I love working with women from across the globe, the time difference thing can be a bit of a struggle. Being able to actually meet with clients face to face has been brilliant and I'm going to owe it all to my beautiful business cards (courtesy of Moo.com)
Networking in Facebook groups
Facebook groups where have you been all my life?!
Seriously though, it took me a long time to realize the value of Facebook groups. They are an amazing place to hang out and pick up new clients because they have a highly engaged audience.
All of this time I had been focusing on my Facebook page when in reality, Facebook algorithms mean that very few people actually ever see you posts. You can spend the entire day posting helpful content, but it means bugger all if no one actually sees it.
Facebook groups however are meant for discussion and people stick around to see what is being said. Whilst selling and being spammy is frowned upon in groups, being ridiculously helpful and providing valuable advice is a winner. I've often dipped into groups and hung around for a bit, answering questions and sharing my experiences and knowledge for then to get an email from someone who had seen my comments asking to book a taster session.
Facebook groups are an amazing way to not only pick up some great nuggets of advice but also a way to stamp your authority and mark yourself as an expert, an expert that people then want to go on and book.
---