January 31, 2017 0 Comments Build Your Empire
Tips to take your Side Hustle Full Time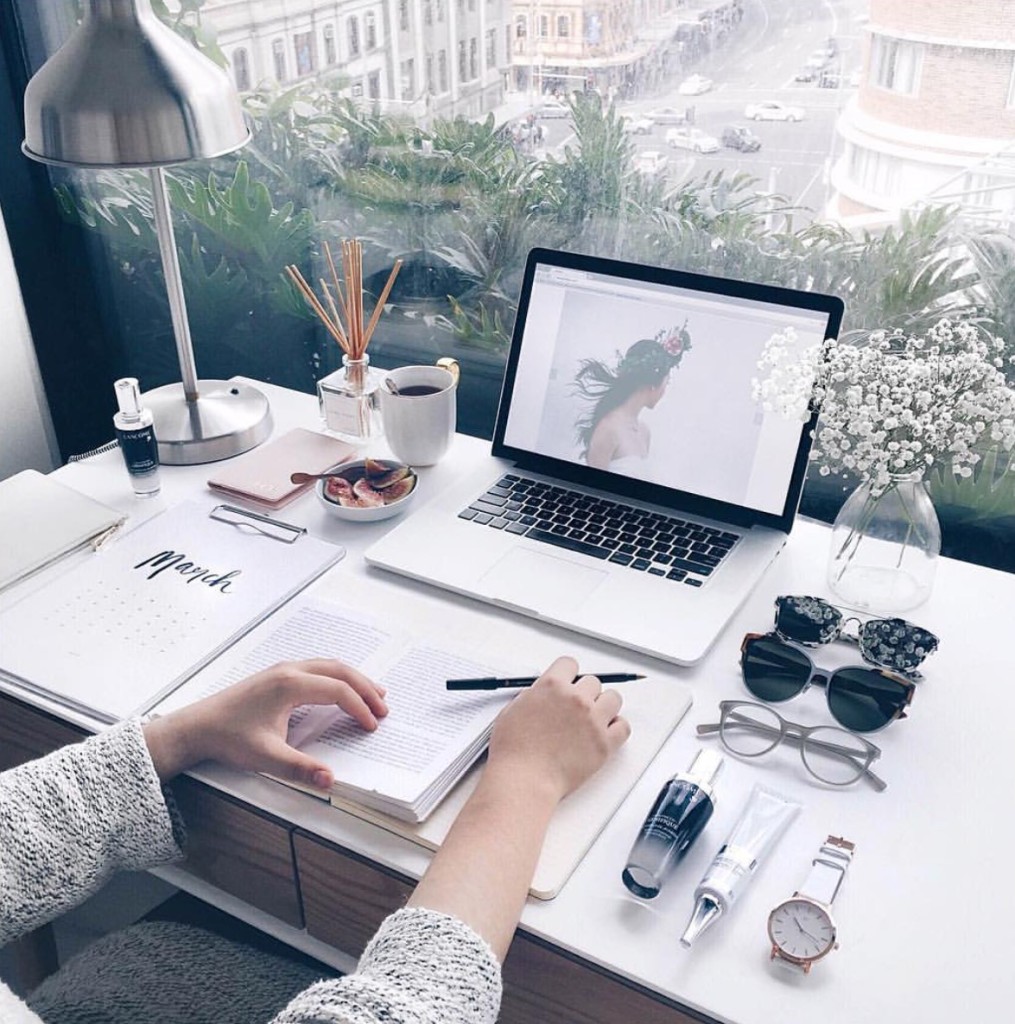 Being stuck in that office job you hate whilst trying to make your dream business a reality is not an ideal situation. For many of us however, it's our only option. The rent isn't going to pay itself.
Having been there, done that, working in a 60+ hour per week job whilst I was launching The Clique and my coaching business, I know just how tough it can get.
Fear not, I've some tips that will hopefully allow you to see the light at the end of the tunnel.
#1 Simplify
As entrepreneurs, we are ideas people and it's easy to get shiny object syndrome and want to do EVERYTHING. Don't overestimate how much you are able to take on when your job still commands a lot of your time.
Simplify your business as much as possible – if you offer a service, focus on delivering one thing rather than trying to add too many different things into the mix. If you sell products, keep your collection small.
Make sure you can manage with what you have before adding too much to your plate.
 #2 Make money Making activities your priority.
Whilst its nice to have an all singing all dancing brand, if your aim right now is to make money to quit your job, make the money making activities your priority.
Read The Lean Start Up, a book that advocates starting with a minimum viable product or service, testing it and then building on that product/service.
The idea is that you take your product/service to market as soon as you can, rather than spending months perfecting your logo/website, meaning money will come in sooner.
As much as you do want to think about developing a brand/your website in the long run, if you offer something you think people need, offer it to them straight away, get sales sooner and then you can start thinking about things like aesthetics.
 #3 Register on a site such as Upwork
Cutting the cord on an income entirely can be scary. Registering yourself on a site such as Upwork where you can get freelance jobs such as social media management or writing can be a great back up income source when you quit your job.
Start looking for roles whilst you are still in your day job (most are flexibile and you can choose what hours you commit to) and you could have a few stable gigs lined up for when you do leave your 9-5.
 #4 Say bye to your weekends.
Don't hate me, but its sometimes the only way. As much as I love a Sunday lie in, I was up at my desk early every weekend whilst I was preparing to leave my job.
Be mindful of your time. Use every moment you can in the most efficient way. Swap music for business building podcasts, magazines for personal development books and consume yourself with your soon to be new life as a fully fledged entrepreneur. The more you sacrifice now, the quicker things will happen for you.
 #5 Know that The Universe has your back.
Practice Law of Attraction daily using affirmations and visualization techniques.
"I am my own boss and my business makes £x amount each month" is something you can say to yourself each day in the mirror, whilst imagining yourself running your business free from your job.
When you imagine this and say the words, try to elevate your emotional state so that you really believe that this circumstance already exists, that you are your own boss and your business is making money.
For things to work out, you need to believe that they will. Quitting your job may seem like a leap of faith but as soon as you do, you are cementing your belief to The Universe that you really believe things are going to work out for you. Once you make that decision to quit, The Universe recognizes this and things will magically start to fall into place.
It often takes us cutting the cord on an old life for doors to open on a new one so be prepared to jump knowing that once you do, The Universe will recognize your commitment and provide for you in return.
---